Our members describe Beth El Sisterhood as:  extended family, the backbone of Beth El, helping hands, women power, L'Dor Vador, building community, and acts of kindness.  We invite all Beth El women to become members of Sisterhood and join us in supporting our programs and fundraisers. Our biggest asset is our volunteers.
What We Do
Beth El Sisterhood underwrites, supports, and sponsors projects, events, and activities throughout the year including:
Kiddush luncheons and refreshments for holidays and synagogue celebrations including Rosh Hashanah, Passover Second Night Seder, Purim, and Community Shabbat
Pot Luck dinners and Mitzvah meals for the Caring Committee
Torah repairs and restorations
Lunch and refreshments for educational programs and events
Congregational gifts for our B'nai Mitzvah and Confirmation students
Sisterhood Shabbat
Purchasing items for the kitchen, Mercaz, and Office
How We Do It
By raising funds through our annual membership campaign, Leagrams, and Sisterhood Donor.
Other activities:
Taste of Torah – A monthly women's lay led Torah study group. The women of Beth El Sisterhood engage in lively learning and discussion on the third Monday of every month.
L'Chaim Cooking Club – A joint cooking and study program with the other Akron Sisterhoods, held on the fourth Monday of the month, bringing recipes & stories of the Holocaust "To Life"  (L'chaim).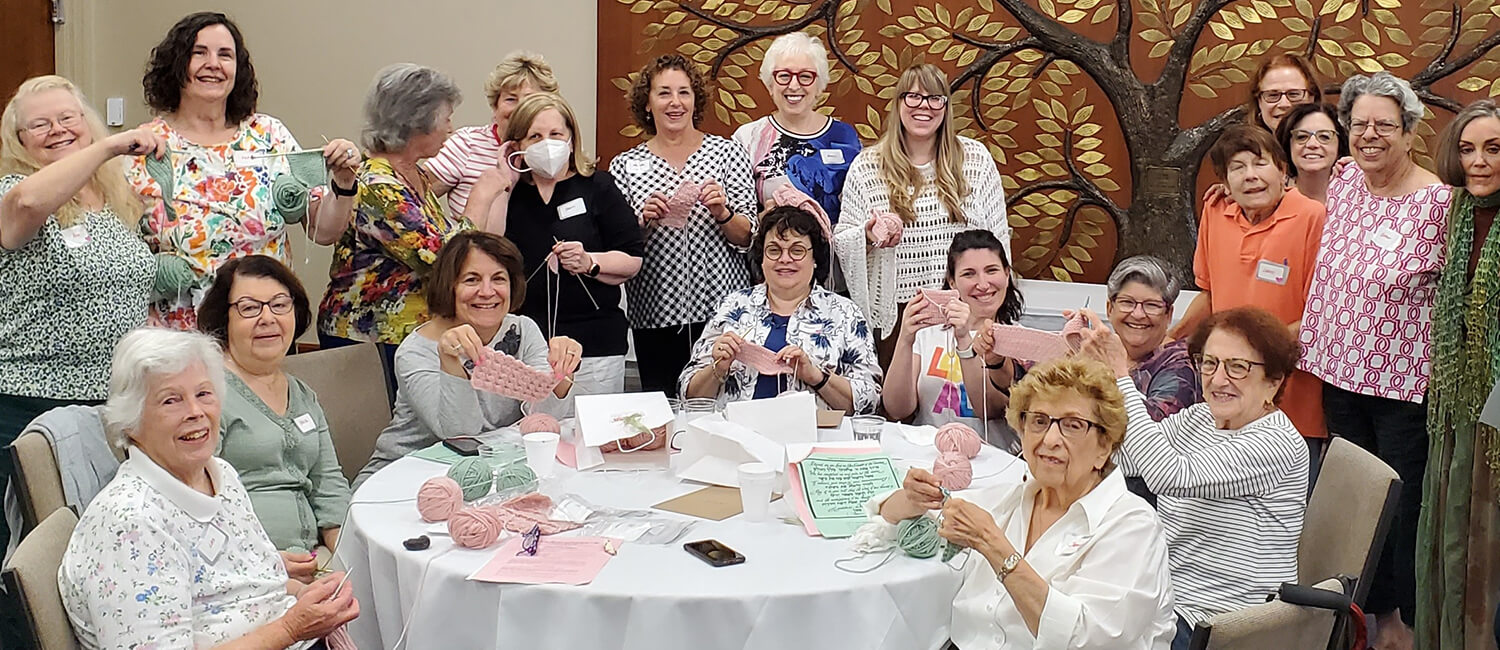 Knitzvah – Knitzvah, a group of dedicated knitters and crocheters, meets the 3rd Sunday of every month. Since our group began 12 years ago, we have donated over 700 handmade shawls, hats and blankets to members of our Jewish community and to local and national charities including Stewart's Caring Place, the Battered Women's Shelter and the Cleveland Rape Crisis Center. Funding for Knitzvah comes from the Women's Endowment of the Jewish Community Board of Akron and through private donations.
Beth El Sisterhood is part of the Women's League of Conservative Judaism.